One's mind, once stretched, never regains its original dimensions.
Give a trip-of-a-lifetime. Give limitless possibilities.
Welcome To Dreams Take Flight Calgary
Making a difference to children with special needs in Southern Alberta!
Dreams Take Flight is a registered national non-profit charity dedicated to providing the trip-of-a-lifetime to medically, mentally, physically, socially or emotionally challenged children. With the aid of our most significant sponsor, Air Canada, as well as other national & local organizations and businesses, money is raised to make the dream a reality in Vancouver, Edmonton, Calgary, Winnipeg, Toronto, Ottawa, Montreal and Halifax.
Dreams Take Flight Calgary has been taking deserving children with special needs from Southern Alberta to Disneyland since 1993. In 2019, our 27th year, we took another 156 children to Disneyland for a day on November 7th. We raised our funding through corporate and private donations, charity golf tournaments and our annual Black Tie & Blue Jeans gala event.
With your support we can bring some magic to some very deserving Southern Alberta children and make their dreams come true.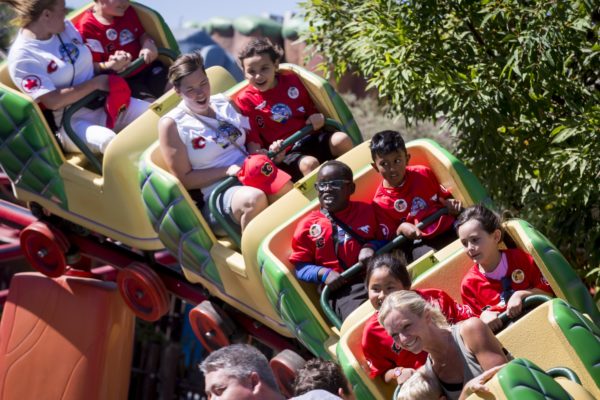 Dreams Take Flight stretches children's minds. As poet Oliver Wendell Holmes wrote, "One's mind, once stretched by a new idea, never regains its original dimensions."
In 1989, several Air Canada employees in Toronto planned a trip-of-a-lifetime. They flew 70 special needs children on a DC-9 aircraft to Walt Disney World in Florida.
By 1997, the Dreams Take Flight charity had expanded across Canada.
For a very long and exciting day, deserving children live an adventure in a world-renowned theme park in California or Florida. All expenses paid—thanks to sponsors and volunteers.
When they land back home, their minds are stretched to new dimensions. They see new possibilities.